SU 4U WALL MOUNTED 19" CABINET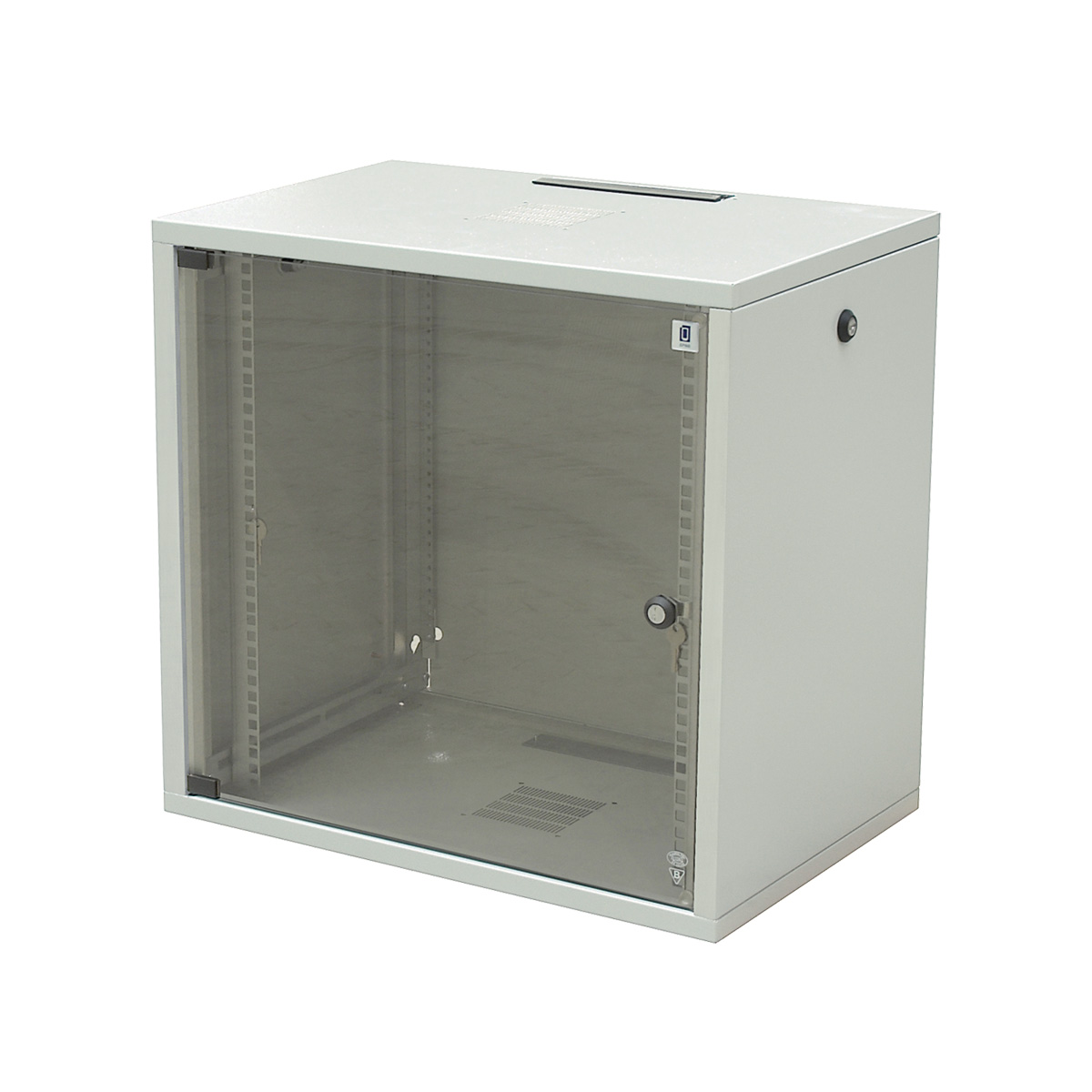 CATALOGUE NUMBER: WZ-2733-01-F1-011
Dimensions(HxW xD): 248x600x400 mm
Protection degree: IP 20
Material: Sheet steel, Safety glass
Material: Surface finish: powder painting in colour gray RAL7035
WHAT YOU GET BUYING FROM US?
Solid, screwed construction - will secure your equipment.
Glass door - enables easy monitoring of installed equipment.
Two adjustable 19" mounting angles - perfect for networking, patch-panels, Audio-Video and CCTV installations.
Removable rear shield and side panels - for comfortable access.
Cable entry with brush strip - you can easily lead out cables.
Easy change of door opening direction and cable opening layout by rotating by 180°
Can be fastened directly to the wall without using any brackets - convinient internal access to wall-mounting screws.
Flat-packed - makes it easy in transport.
Template for drilling holes in the wall added - for easier installation.
Supplied with 4 keys
Assembly manual
COMPLEMENTARY ACCESSORIES
CERTYFICATES
Authorised Economic Operators "Secutity and Safety" (AEO-F)
ISO 9001 and 14001
DELIVERY WITH: FEDEX and GEFCO
All our products are new, original and packed.